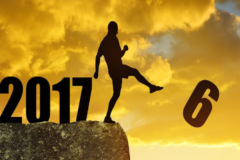 2017- I welcome you!
As the new year is here I can't help but look back on 2016… I ask things like: What did I learn?  How can I take what I learned and apply it to 2017…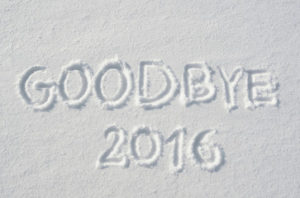 Throughout this last year I have learned a lot about myself… I have learned my body is awesome! I am finally at a point in my life where I can actually look in the mirror and smile… Wow! This has taken some time. The fact is that media continues to showcase these false realities… in doing that it brings us all down… I say NO MORE
Throughout the year I started and completed a few workout programs… I started running again… I started jump roping… I also started and completed the 24 day challenge. Throughout this year there was a moment that I was at my heaviest weight and a moment where I was at my lowest weight… The funny part of this is at my lowest weight is when I felt the least attractive… Right now today I am at about 131… This isn't my heaviest and isn't my lowest, but I will say that I feel great! I feel strong.
This year has taught me that I love working with weights. Working out makes me happy. I have learned to make working out a priority because of the way I feel after. I learned that parenting is very difficult hahaha. I am continuing to learn that My Mom was right a bout a lot of things. I have learned that some things really aren't that important.
This year we were able to take a dream that I had a bring it to reality. What a cool feeling! "Tables 4 Tots" was born in 2016. It has been a little defeating because there are things we didn't take into consideration, but I am staying positive because I know that things will work out the way they are supposed to. If nothing else they have made our lives so much easier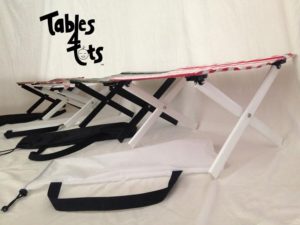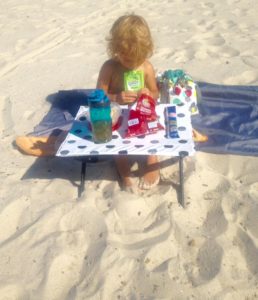 I feel as though 2016 was filled with so much awesome! Along with that Awesome there were some challenges… (Aren't there always) As a Mom, what did I learn? I learned that with each day there will be moments… Moments of absolute confusion! Moments of absolute anger! Moments of absolute contentment! There will be moments of absolute bliss and moments of absolute chaos! I will tell you I love my kids with every ounce of my being! That being said… 2016 was filled with a lot of tears both from happy and sad moments.
Raising a 16 year old proved to have it's challenges in 2016. Whew!!! We stuck together as a family and prayed… We made decisions based on what was working and not working and we came up with our own way of handling situations and I think as a whole we have done what we needed to do… As we are starting 2017 off in the right direction. Ashley: my oh my this girl is a beauty! She is so strong and so smart! She is very quick witted (I am sure she gets this from Dad) She is becoming more and more confident in her day to day, and that is exciting because as she continues life will just start to fall in place. I am praying that 2017 will bring her confidence in being honest and making decisions based on what she wants and not what she thinks others want from her.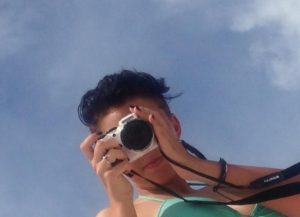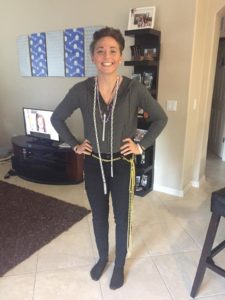 Raising a 12 year old… I just can't believe it! I am starting to believe the middle child syndrome is real… Jacob is a trooper though and never complains. We are striving to make it a point to not let this happen anymore. Jacob: This boy amazed me with how wise he is. He has such a great heart and is always willing to lend a helping hand. All the little kids just flock to him…. He has patience for days. A boy after my heart!
Raising a 3 year old… Oh sweet Chandler. He is such a spirited boy! He knows what he wants and when he wants it. His vocabulary is excellent and often times communicates more like an adult than a toddler. He still loves to sleep in his crib (he calls it his little bed). He is pooping on the toilet now… We just have to get over nap time and bed timd diapers. We are taking steps in that direction. He has learned some of the letters of the alphabet by sight and can count almost to 20. We don't spend a lot of time working on these things, instead we count jumps and point out letters that are associated with different people in our lives… I am a firm believe that being 3 is important and we should embrace day to day activities. He loves play doh and paint. We do a lot of sidewalk chalk. He enjoys making cookies and brownies (anything that requires mixing really). He picks out his own outfits and that's okay too. We spend a lot of time at the parks and beaches… He is a fun loving soul that tests my patience and sanity on a daily basis. He brings the biggest smiles a long with the biggest fist clenching moments hahaha. He adds spice and everything nice to our lives.
It is my goal that in 2017 I will be more patient and just continue to embrace our kids on a daily basis.
2016 has taught me that distance means nothing! Thankfully we have been able to be a part of so many awesome moments with the use of technology and travel… heart warming moments~
Josh- Ahhhh without this man 2016 couldn't have been as awesome as it was. He allowed me to embrace my ideas and bring them to reality… This last year he has been my strength… He has shown me that everything will be okay.
I love that I get to do life with him!
2016- You were a year of AWESOME!! You were a year of sadness and happiness! You were a year of absolute miracles and disasters… One thing held true… Day by day you continued… This means that it's up to me to live 2017 in such a way of #makingmemories
My advice: Let's try and understand situations before we judge them… Let's try and offer assistance before we offer words of hatred. Another thing… .Let's try and put carts in the cart return for the love of every thing holy.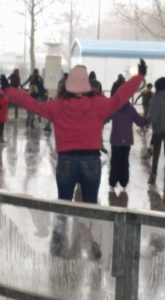 About the Author
Related Posts
More From This Category