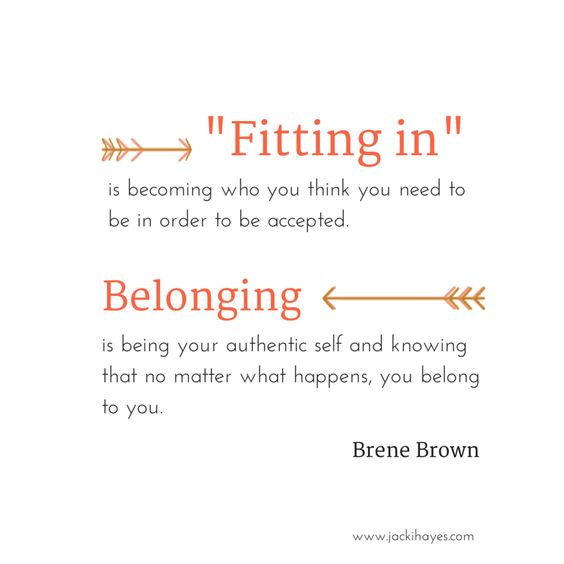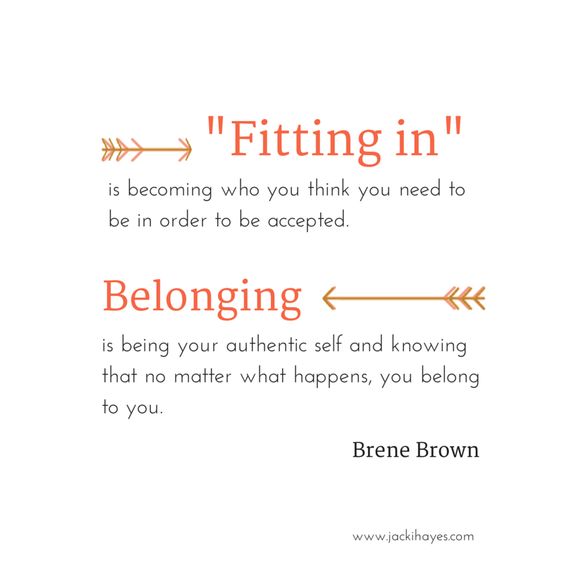 "Fitting In" has always seemed to be the goal most of my life –
~Am I wearing the right clothes
~Am I in the right sports
~Am I sitting at the right lunch table
~Am I skinny enough
~Am I pretty enough
~Am I good enough
~Am I _____________
These questions and so many others just like that flowed though my head as if I were playing an old record and someone kept moving the little finder back to the beginning. As an adult the questions don't stop they just sound a bit different – I have found myself questioning multiple aspects of my life over time.
Throughout the days I over hear people constantly saying to kids – you can't wear that, you can't play that sport, you can't be friends with them, on several occasions I have heard people ask someone else are you fitting in?
The sad thing about this statement is – Fitting in should NEVER be the goal! Fitting in is changing yourself so that you will be accepted in the short term. You might look like life is peachy on the outside but if you are just "fitting in" then you aren't being true to who you are and that won't feel good.

"BELONGING" for me that's the goal – I want my kids, friends, family, strangers, and myself to "belong" somewhere! None of us will ever belong everywhere, but as long as we have one or 2 places where we belong. Once we feel like we belong those questions will become statements:
~I AM WEARING CLOTHES THAT I FEEL GOOD IN
~ I AM DOING THE RIGHT ACTIVITIES
~I AM SITTING AT THE RIGHT TABLE
~I AM ENOUGH!
~I AM ENOUGH!
~I AM ENOUGH!
~I AM _____________________

You fill in the blank – We have to stop trying to be everything for everyone because eventually it will catch up to us and we will realize that we can't sustain that kind of life for very long.
We are all given this one life – shouldn't we all strive to "Belong" shouldn't we as a people STOP pushing our insecurities off on everyone else. Shouldn't we as a people stop putting so much pressure on ourselves and the people around us to be what we aren't and really start being who we are.
Let's start encouraging others and ourselves to be unapologetically ourselves.
About the Author
Related Posts
More From This Category