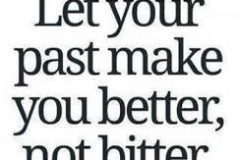 Don't label me
You are an air head! You are never going to amount to anything because you are a single Mom! You are fat! You are stupid! Can you be anymore dramatic! You are ugly! You are a quitter!  You aren't good enough for me! You are trailer trash and you always will be! You are a hillbilly (meaning I was below the lowest)  Your car isn't good enough! Your job isn't good enough! Don't you dare cut your hair! You will not wear that outfit out with me! You are a bad Mom! You are weak! You can't do anything right! You are a bitch!
We have all been labeled with words that aren't nice and make us feel bad. The old saying when we were kids was, "sticks and stones may break my bones, but your words will never hurt me" I think that whom ever came up with that statement didn't have a clue… I would much rather be hit with sticks and stones than be degraded with words. The truth is that when we hear words like this we start to believe them… We become what we are labeled as because it breaks you in ways you never dreamed.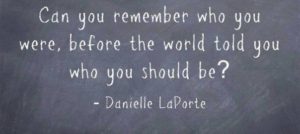 I remember me! I was confident! I felt strong! I felt pretty! I felt proud of my job and my car because they were things that I had gotten on my own! I felt proud of the life that I lived! I felt proud of my heritage! I felt like a good Mom! I felt proud of myself that I was a single Mom and kicking ass at it!
Then I became involved with the wrong person and I started questing every aspect of my life! I became all the things that were said to me. Instead of turning to God… I just decided to escape my reality and put a smile on my face for outsiders and a drink in my hand. Some times it's easier to just pretend like life is good than it is to face the reality that you are living in a hell that you don't know how to escape. It was easier for me to pretend life was good than admit that I allowed myself to sink. I was embarrassed of what I allowed myself to be a part of. Until the inevitable took place. Everything blew up… I felt a weight off my shoulders. I felt free, but in feeling free I felt terrified at how I was going to pick myself up or rather dig myself out of this whole that I had helped dig…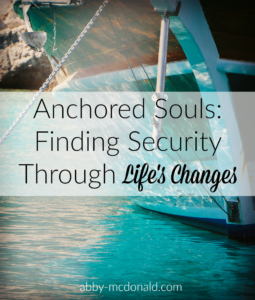 I am blessed beyond measure with absolutely Amazing people in my life! God is such a Good Good Father! The people that he has strategically placed in my life… they picked me up! They held me up! They pushed me forward when my mind was in reverse. They helped me to find the me that I had lost. The me that I knew I could be. They helped me to embrace change!
They helped me to change the labels that had been placed on me! They gave me positive reinforcements and helped me to believe in myself by saying things like: AMAZING! Smart! Creative! Great Mom! Caring! Best friend! Loving! Encouraging! Driven! Persistent! You are a finisher! You are fast! You are organized! You are strong! This is so very touching! Even in hearing all of these positive reinforcements I still struggle daily with believing them. I know that if I continue to have an open heart I will continue to feel better and better.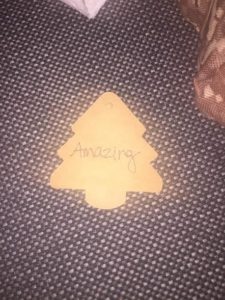 Josh gave me this label at Church this morning! Made my heart smile so big! Pastor Jeff talked about labels and we got to hear some pretty amazing testimonies… It inspired me to be transparent about me and my past. It's my past that has impacted who I am today. I think because of my past I now know what I deserve and I know that I will not allow anyone to bring me down in that way ever again.
My advice: Stay true to you! Don't let people bring you down. Keep on keeping on! Understand that we are human and we will make mistakes everyday, but as long as we continue to believe in our selves and tell our selves good things about us then we will be able to push to be better than we were the day before. No one is better at being you than you! No one can replace you! You are important! You are loved! You are needed! You are perfectly imperfect!
Stop putting labels on people! Stop putting labels on yourself! Instead start believing in yourself!
Before you get out of bed in the morning tell yourself 3 things that you like about yourself. 🙂
About the Author
Related Posts
More From This Category