Spring Break 2014
We started our drive at 10 pm… Got the car packed and we were ready to go… however, Chandler had a different idea of what he wanted. We pulled over not even 2 miles from home because that baby boy was not enjoying the ride. I shifted to the back seat to console him. The big's were asleep in the back 🙂 Traffic was almost non-existent, which was nice. We were on our way to the Sun Shine State. We switched about every 3 hours and drove straight through. We went through TN, KY, and Al before. We stopped and had breakfast at a Waffle House in AL. They were so sweet with the country accent and Southern hospitality. I love that!
Finally we found our destination. The arrival was beautiful. The bridge was huge and sounded as if we were galloping like a horse. The view of the Gulf was breath taking. The sun was beaming down! The condo was cute and little. (I could live here) There were two bedrooms, a king size bed and 2 queens and a pull out couch. There was a nice balcony with a pretty view of the pond. The ocean was a short 3 minute walk across a sweet bridge through a private entrance. The sound of the waves cleared my head, and the sight of the ocean made me feel like anything is possible. The sand was smooth as powder.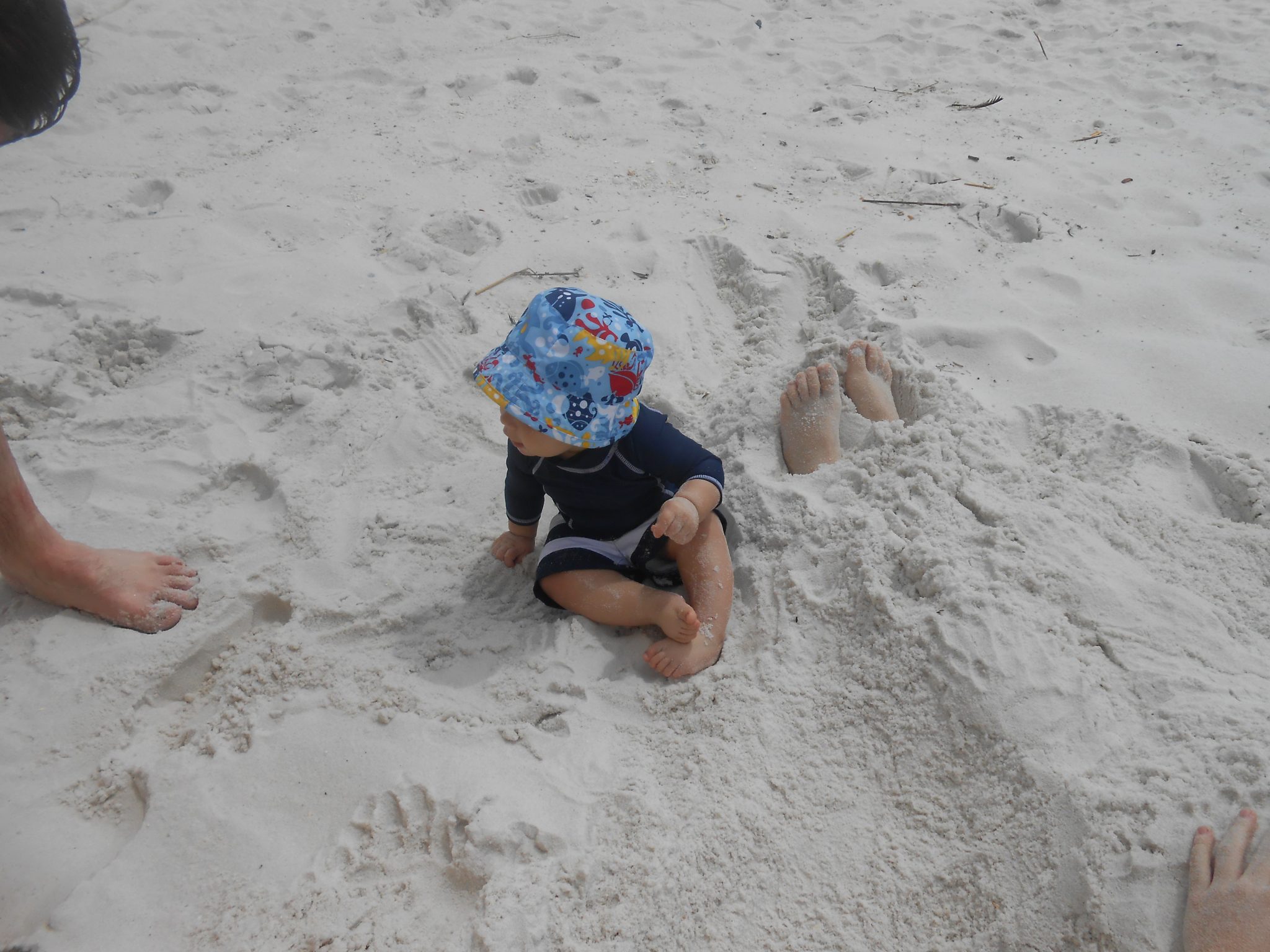 Chandler loved the sand and just kept touching and picking it up. The bigs were all too excited to enter the ocean (they are both like little fish). I have to say this was our best family vacation thus far. The weather was perfect, and the experiences that we had were fabulous. We para sailed (this was terrifying but amazing at the same time.) The zoo was amazing! I saw a rhino run!! I almost peed my pants because I was laughing so hard! We rented a surf board for a day and well I am basically a professional surfer on my belly! Jacob however, found a nitch … Ashley and I struggled at getting up on our feet. While the boys they achieved it.
We ate at a couple of great restaurants. The Surf Burger on the  water and The Red Fish Blue Fish. Both places were great! Chandler got to try fish, french fries, and hamburger for the first time! He loved them all! I want to move there!!! SOOOOOOOOOOOOOOOOOOOON!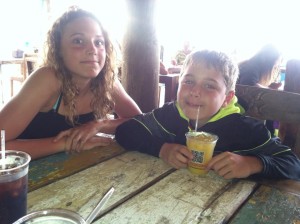 About the Author
Related Posts
More From This Category