A simple note from a sports Mom to Coach –
There I was a single Mom playing with my baby boy – First word – Ball other than the sounds of Ma ma – 🙂 His first actual word though – ball! This meant that anything round that remotely resembled a ball was going to get thrown in some fashion… As time went on this boy grew a love for golf – under 2 and had the patience of a saint to line up the golf club and hit the ball. First set of real clubs at 3 🙂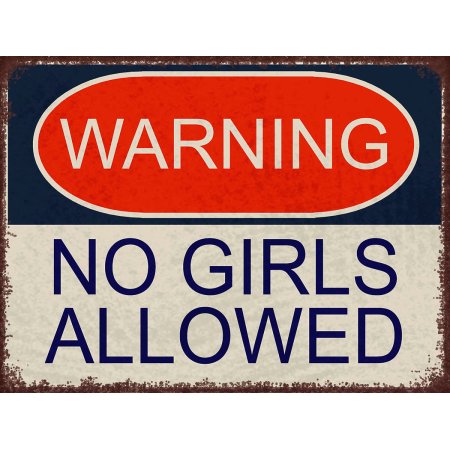 Next was baseball at 4 years old this tiny tyke wanted to play baseball (I had played as a kid and this helped) I took that knowledge and built on it- We showed up to every practice early so that I could play catch with him and get him warmed up…. we would go to parks and play catch – grounders, pop flies, quick release – no holding back on my part. Throughout the years of baseball I have tried to volunteer to help when coaches have expressed a need and well, I have been told, "We are looking for Dad's" I have been told, "You? You want to volunteer" and completely been dismissed! I had one coach laugh in my face – 🙁 We had one baseball coach tell us that if he got outside help that we should remember who determines play time…
Oh it has been fun – All the meanwhile we still show up because again we are there for OUR child!
Next came 5 – FOOTBALL Oh this boy wanted to play football…. There we were first practice of flag football and this sweet boy cried because he was so scared! We got calmed down and thankfully we were there early and we had time to play catch – This helped to calm his nerves, I had him running out for long and short passes… Then trying to get around me without letting me get a flag…. Wasn't long and he was feeling better and more confident, but then the other kids started to show up and the nerves came back… We sat and watched for a couple of minutes while we chatted and I told him he had to play because we had already paid and we are not quitters! We will finish out this season and if he doesn't like it he doesn't have to play anymore… Thankfully the coach came over and asked him if he could throw the ball – Jacob was sure to answer yes, but then reassured the coach that he didn't want to throw the ball he wanted to run the ball like "Ernie Davis" 🙂 From that moment this boy has been in love with football! Next came tackle football with the big kids and they were big kids – There he was the youngest and smallest kid on the team, but probably the biggest drive! This is where he found a love for tackling "Defensive Back" became the position for this kid! He was little and quick and definitely overlooked as a threat….
Throughout the years he has continued to play all over place with all kinds of coaches! This sports journey started in Fort Wayne, to Ligonier, to Columbia City, Cape Coral, Florida, then to Cornelius, North Carolina and here we are back at Columbia City, Indiana…
The insults didn't / haven't stopped with baseball – We had a coach tell him that he couldn't keep up with other players on his team because he was from Indiana (that practice he's the only one that didn't puke :). We had one coach tell him that he was too small to play – He proved him wrong and sacked his quarterback every practice.
Then he had this awesome coach that told him to always give a firm handshake! Stand tall and when asked what position he played to own his answer!! We are so thankful for this coach because it's this coach that helped him find his love for the sport after being beat down! It's this coach that has shown him that he can and should always continue to work hard no matter what!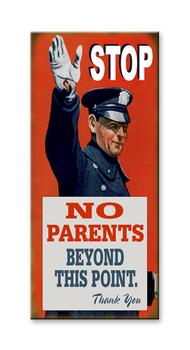 The workouts don't just happen on the field, they happen at home too – speed drills, stairs, running 40's, weights – Not because of us but because he wants to put in the work.
He is all football during football and all baseball during baseball and works hard on and off the field. He runs with us and works out here at home to help with speed and agility and endurance. We are hands on parents love to be at practices and games. We aren't there for any other purpose than to watch our kid.

Dear Coaches,
Understand this we as parents aren't trying to tell you how to do your job… We are there merely for the benefit of our child as are each and every other parent. These are still our kids and soon very soon they will be grown ups and they will have a life that is filled with young adult stuff… We are just trying to savor these moments with our children. The days feel long and exhausting, but the years are short and fly by… There is something special about watching your child work hard at practice – Watching them mess up, but continue to try it until they get it right… Something about seeing that perseverance! Watching the team work together and then seeing all that hard work fall into place at the games.
This is high school – most of the players that you are coaching are done after high school, very few will go on and play at a higher level and that is okay! It's not the goal to make NFL or MLB players (I promise coaches if a kid has that has a dream they will make it happen they will push themselves at practice and at home in every aspect…) Really the only goal that you should have as coaches is for the players that walk on your field to leave that field better people! Can you make them better than when they walked on your field? Will they leave your field and be more respectful? Will they work harder? Will they push through or quit? What kind of character will they walk off with?

Coaches are you showing them how to communicate? Are you showing them how to show appreciation for the huge village of supporters that they have? Are you showing them how to be patient? Are you teaching them the struggle? The struggle is real on and off the field! Are you showing them how to play as a team? Are you teaching them that the team is only as strong as the weakest player? Are you showing them how to take responsibility when they mess up or are you teaching them how to point fingers?
This is a tough job! A super tough job! It's also super rewarding! Don't waste these moments – Don't lose sight of the real goal! Those years are going to fly by…

Now comes the question: Why am I writing this? Well, I have read a ton of notes from coaches wives to the parents – from coaches to parents
We as parents are entrusting you as coaches with our children! Even as high School students they are our children! We appreciate you taking time and coaching (it's a lot! I know! I have coached) It's also what you are choosing to do. Whatever sport it is that you are coaching please take time to see the parents! Take time to understand that we all want the same things! We all want these players to love the sport, work hard, and have fun! It's really hard to keep teens vested in sports or anything really so let's work together coaches! Work with us parents that want to be involved! They are still our kids.
Football / Baseball Mom


About the Author
Related Posts
More From This Category