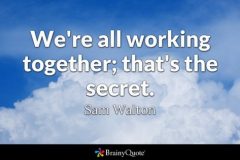 A Safe Haven
Wow, big things happening in Columbia City, Indiana at Indian Springs Middle school!
Let me back up and explain how it all started…
Spring break was about to be underway when the school sent out an automated email saying that our son's lunch account was negative .15, now normally we would have written a check immediately or sent cash. Because this was the last day of school before spring break we told Jacob that we would just send him a check on the Monday he returned to school. No harm, no foul.
Spring break was here and gone in the blink of an eye and back to school reality we were. Sunday night Josh writes the check and places it on the counter, next morning Jacob send me a text and asks if I can drop the check off at school because he forgot it on the counter. I drop the check off at about 10:30 in the AM (This gives plenty of time for the money to get to Jacob before his lunch. I proceed with my day of errands, cleaning, and entertaining our 4 year old.
I get a call from Jacob and he informs me that he is eating a peanut butter sandwich for lunch with no milk…. Livid doesn't put into words the amount of absolute anger I was feeling. I sent him to the office immediately to get his money so that he could return to the lunch room and eat a regular lunch. I then proceed to call the school. I had a hefty conversation with the fill in receptionist basically she ensures that Jacob gets his check.
It's time to pick this boy up from school- he looks absolutely distraught and I ask how his day was, remember, I'm under the impression that he has eaten lunch. He informs me that he did not eat lunch because the "lunch personnel" informed him that he was already given a peanut butter sandwich. 🙁 ummmmmm
Mind you throughout the day after this happened Josh had been emailing back and forth with the Assistant Principle "Mr. Nelson." as the night goes on, we are absolutely distraught that this even had to happen, but more so we are trying to come up with a solution. Basically, this has been something that has always bothered us (the serving of the peanut butter sandwiches), but because it wasn't at our doorstep we would chat about it and let it go. Well, here it was at our door step and after talking with Jacob and hearing how he felt and the amount of embarrassment that he felt along with feeling absolutely starved…. We were on a mission to be part of the solution not the problem!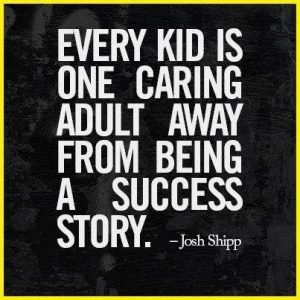 The next day after this happened to Jacob, Mr. Nelson called Jacob out of class to apologize to him because after reviewing the negative lunch account balance policy and speaking with the lunch personnel he realised that his school failed Jacob in a big way that day. Rather than hide from it he owned it and he made a point to apologize to him.
A few days later, Jacob walked by his office and handed him a book that he had purchased from the book fair that day. He told Mr. Nelson how much it meant to him that he took time to apologize to him. He gave him the book that he purchased because after being in Mr. Nelson's office he noticed he had a few books.
The moral here is that this was an unfortunate situation, that turned into a huge success. It's amazing what an apology can mean to someone. Especially when you are talking someone in that position means a lot.
On 05/08/2018, we were able to have a meeting with some personnel from Indian Springs Middle school, and we came up with a solid plan to help keep this situation from helping again. They have partnered with Kroger and will be using that money raised from you just doing your normal grocery shopping and place it in a fund that will be used for students that forget money or just don't have it. There will also be a link placed on the website for you to be able to donate any amount of monies that you can. Maybe it's just a dollar or maybe it's 500 dollars. Whatever the amount it all helps.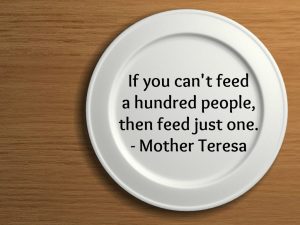 The fact is that school should be a safe place where kids can go and learn and know that they are going to be treated as equals. They should know that they will be fed a meal. It very well may be the only meal they receive that day. I don't know the ins and outs, but what I do know is that I am so proud to call this our school. I am proud of the personnel to step up in a big way and help in making changes. I am proud of how we handled the situation, because part of me wanted to really just lash out like a child, but instead we took lots of deep breaths and used our words and communicated like adults and now something pretty fabulous is going to be happening.
If you have a few dollars to spare, please think about donating to this cause. Maybe you shop at Kroger you could simply go to the Indian Springs website and connect your Kroger card to the school and it's as easy as that.
The school policy allows a student to have 3 lunches in the negative, and after that this account that they are setting up with kick in. This will help those parents have more time to get the funds into the school. Let's work together in helping school be that safe haven that kids need.
Thank you!
CLICK THE LINK BELOW!!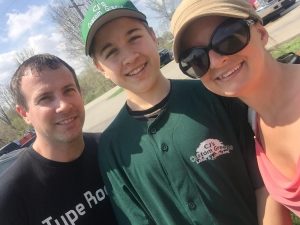 Parents/Guardians,
We are currently participating in the Kroger Community Rewards program. This program comes at NO COST TO YOU. A percentage of every purchase you make with your Kroger Rewards card raises points for Indian Springs Middle School. Points earn dollars for our school and support student activities. The following are examples of different programs: event scholarships, honors breakfast, field trips, guest speakers, activity class projects, 5k, and our newly implemented (2018-2019) ISMS insufficient funded lunch account program (limit per account). Please support Indian Springs Middle School's student body by signing up for the Kroger Community Rewards program below.
Our Organization Indian Springs Middle School and our organization number is 89257.
Kroger Community Rewards Sign Up
Thank you for your support,
ISMS Administration
About the Author
Related Posts
More From This Category