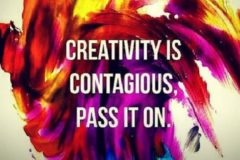 Table-4-Tots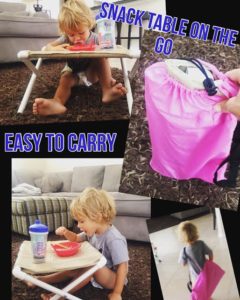 I woke up on Tuesday, September 13th with a strange feeling. My dream felt crazy real, and I couldn't figure out if it was or not…
I fall asleep on Monday night like any other (exhausted) from a full day of being a Mamma to my biggs and little. Chandler our youngest says that he wants to go to the beach… I respond with excitement (the beach is my happy place). I get all of our stuff packed. He loves to have picnics at the beach that consist of peanut butter jelly time and a banana along with his water because staying hydrated is crazy important to our 3 year old. We arrive at the beach and I lay down our blanket and sand toys, then I get out Chandlers snack table (lets just remember that this is in my dream and isn't real) I pull it out of the cute little bag and snap the top on and get his lunch out. He sits down happy as a clam ready to go. A couple of Mom's comment on how awesome this snack table is and ask where it is that I got it. I respond quickly with I think I made it???? I was crazy confused and couldn't remember if I had bought it some where or made it… This conversation happened a couple more times in my dream and finally bringing me to my alarm waking me up… I jump out of bed quick run over to the laundry and look on the dryer and see if this "wonder table" is there. I can't find it anywhere. Still confused I get out daughter off to school and talk to her about it and she is quick to reassure me that we don't own a table like what I am talking about… Hurrying home I come in and start talking to Josh about the dream and telling him how real it felt and how amazing it was going to be if we could just bring it to reality.
You have to understand that I am not the best at explaining my vision because I'm not sure of technical terms when it comes to building items and what that entails. I kept saying to him I don't know…. I need the legs to cross and the top to snap on some how and fold up all cute so that we can take it with us everywhere. We are always going and doing something…. Sporting events, parks, beaches, and just life in general. The struggle is real with a toddler tying to find a place for them to have snack time or meal time on the go.
Not sure of what to do or how to make this a reality I pack the toddler up and head over to The Home Depot a store that I have been to about twice in my life. I ask for some kind of stake and head over to the garden center… I buy these cute little steaks and get them home… He is quick to let me know that this won't work. hahaha back to the drawing board…. by that I mean back to THD. I return the stakes and buy a huge thing of PVC piping. Get it home and he was able to cut it and connect it… Now we have a base! It's not the prettiest, but it's such a fabulous feeling seeing this vision come to life. Later that evening we head to worship and it was awesome!
We had to run and get a few things from the store to "complete" the project. We get home and I start sewing (this isn't a strong suit of mine). The first top isn't strait and is completely hand sewn, but it does the job.
I then find a bag from another product that we have just to see how well it will fit in it… What do you know! It worked! This prototype weighed in a 2.4lbs and was perfect for Chandler to carry. Feeling on top of the world because my vision is an actual tangible product…
Now that it is ready… I am realizing that it's not very pretty that's for sure. We definitely need to make this a more durable product and more user friendly. We start google searching different components and different materials to make it more awesome than it already is. I also begin to practice sewing the top trying to figure out the best/strongest way to sew it.
I also face timed with my Mom's group from Indiana and showed them my latest creation. They fell in love and this kind of pushed me into trying to really pursue this product even further. Understand that my house is a mess my kids are eating leftovers and my mind is completely consumed with this product. I am up at like 3 in the AM because my mind is racing on how to make this an easier product. I actually sew together to pieces to make like a door hinge but with string, and I venture to The Home Depot at like 7 in the AM. I find a worker that can hopefully help me find some products that I am looking for… Again I am not technically savvy with names so I have the next best thing… some hand drawn pictures and screen shots of different products and my creation that I just made this morning using a close pin and some string.
You can imagine the look on his face at the sight of my ingenuity. I am pretty sure he was very impressed at basically how creative I was. (this is complete sarcasm) He actually looked very confused… I was quick to say okay let me just show you the table that I built and then you will be able to understand a little better. I show him the table he asks me like 3 times if I really built this… I think because of how good the clothes pin and string looked. hahah (I told him that I didn't actually build it, but that I just came up with the design. He nodded like ahhhh this makes sense now. He then asked how long it took to build the table and if I had been on Pinterest? I assured him that I hadn't been on Pinterest, but instead I had this awesome dream. He listened very intently and was actually impressed at the time frame of this thing coming to life. He said well, you must be persistent. (Mister Mark gathered that within the first 5 minutes of the conversation.  After showing him everything he doesn't feel confident that Home Depot or really anywhere has the items that I am looking for, so he brings a couple more people over and before i know it I have about 5 people that are trying to hear my story of what I am doing and what I am looking for. I head home feeling a little defeated because I can't get them to see what I can see so clear.  Also, feeling a little good because they were impressed with the product even in it's completely raw form.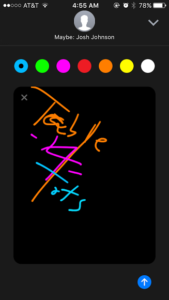 I decide to take a break from the building aspect and focus on the naming portion. Chatting with my girlfriend via face time our daughter sitting next to me she spouts off a couple of tot names and then says, "Table for Tots, but the number 4 in place of the for!" We are all now super excited and feel like this is a super cute and fun name. Then I start drawing out what I am wanting it to look like. Again, not an artist, but I have an idea of what it is that I am wanting and so above is what I sent off and something along these lines is what I am wanting. Bright and fun colors for kids. 🙂
We have used the table now a a bunch in it's raw form and are in love with it. It is working just like I visioned it would. More than that our toddler is loving having his "special" table.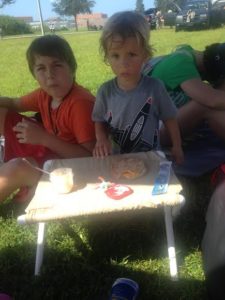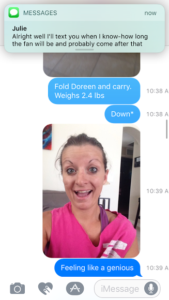 I am just thankful that I have a partner that is willing to try my crazy ideas and support me in this venture that we are about to embark on. I am also thankful that I have biggs that are absolutely awesome and that are on board with us putting so much time and energy into this product that we are passionate about. The best part is traveling the road ahead with the support of my family. We are waiting on some new components to try and make this product a more user friendly household product that you will be able to fall in love with.
We are about a week in and we have an absolutely adorable working prototype. We have been working tirelessly on trying to make this product very user friendly and kid safe. With the new design we are still at about 2 in a half lbs and feeling better with the changes. The concept of the top being able to be removable is so fun and we think makes this product more appealing to parents that are on the go. This table is perfect for back yard bbq's, days at the park, sporting events, zoo days, pool/lake days. This table is perfect for the beach and really just a picnic in the yard. The strap makes it easy for your toddler to carry or you (it's me most of the time).
We are spending most of our days working on the tops, bags, and table legs. We are constantly thinking of ways to improve and getting really excited to get this out there to the market place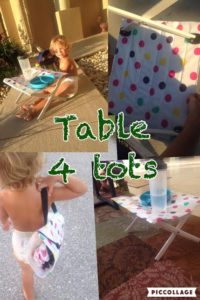 Who Am I
I am a Stay @ Home Mom of three kids. I have 2 biggs ages 16 and 12 and a little aged 3. I am always trying to be creative and find ways to save money or just express myself in some fashion. I didn't take on this creative side until after our Toddler was born. It was then that I started breastfeeding, making baby food, and cloth diapering. (This is not the norm for who I am) I started then sewing my own inserts for our cloth diapers. It saved us so much money and they worked like a dream. This isn't something I thought I could sell because the sewing wasn't perfect and I just wanted to make our lives easier. Plus not having an income I wanted to try in anyway to alleviate some of the financial pressure from Josh. I then started knitting hats and scarfs. It was just to give Christmas presents and just feel good. I also made scarfs and purses and just didn't feel like these were marketable items. 3 years later and I am living in Florida with my family and we are spending a lot of time at the beaches and parks. It's hard with a Toddler finding a good snacking place on the beach or even a park. Let's be honest no one really wants to sit in the area where the picnic tables are because it's far from the play area and they aren't ideal for a toddler. #thestruggleisreal if only there was an awesome table that I could take with me and it be easily portable and be easy to set up… This has crosed my mind multiple times, but after searching and searching nothing… They do have tables that fold down, but they are more designed for adults and they don't seem to be made to with stand a cup or a toddler and there amazing way to be so clumsy. This thought kind of went out of my mind after some time or so I thought until I had this dream that started me/us on this crazy frenzy to create something that parents and kids all over can benefit from.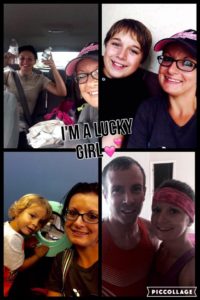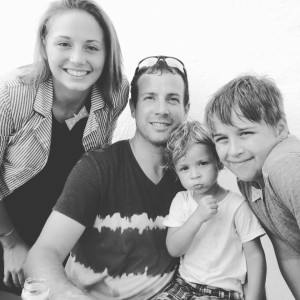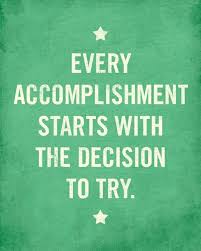 About the Author
Related Posts
More From This Category