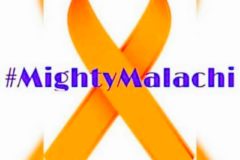 Mighty Malachi
An update on sweet #mightymalichi
He is being intubated today because his breathing hasn't been great. They feel this is the best decision. This is hard because his white blood cell count is still at 0 and this increases risk of infection. He can't physically be held with the intubation, but we can all unite together with more prayer! I know in my heart of hearts that our Heavenly Father is going to wrap his loving arms around this sweet baby boy! He's going to shower him with healing and strength. He is going to continue to carry him through this.
This is just a few of the posts, but there are hundreds! There are so many people coming together! I know there will continue to be more!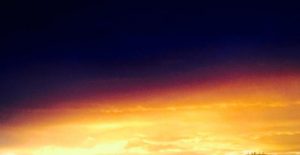 I know this because the out pour of love and support from people all over is still happening. We all have to take a step back and remember that we have to trust! We have to trust that our God has a plan and we have to trust that this is the best course of treatment for #mightymalachi.
Stay strong in our Faith! Don't lose hope! There is always hope! Our God is a GOOD GOOD GOD! He is a GOOD GOOD FATHER! Continue to trust in him and continue to pray!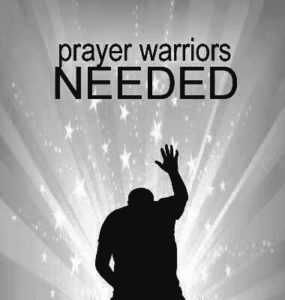 My family is going to continue to pray! Lord, first we want to say thank you! Thank you for unconditional love upon us! Thank you for listening! Please continue to shower sweet #mightymalachi with your unconditional love! Continue to carry him through the pain and stress that his earthly body is going though. Please help his body to heal! Continue wrapping your healing arms around him. Help his body to rid itself of the poison that is running thorugh him. Continue helping his doctors to be able to treat him with precision and compassion! Lord give him strength! Lord we have complete faith that there is a plan. Please help us to have patience and understanding with what is going on.  In your name we Pray!    AMEN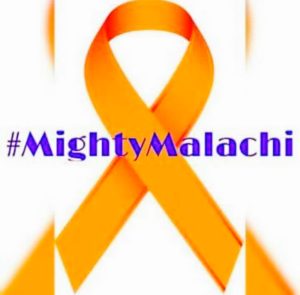 Below is a little more about his story: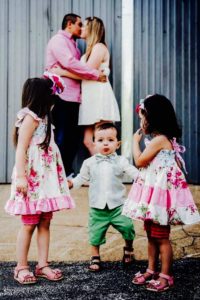 This has been weighing heavy on my heart… So here it is! The amount of pain and anguish that you are feeling is unimaginable. I see updates on your sweet baby and my heart aches beyond belief, but really that is no comparison to what you are feeling. I am basically an outsider looking in… Really what do I know? What light can I shed to hopefully give you a piece of joy or hope or comfort? How can I help? These are questions that are flooding through my head and heart all the time. (As I am sure hundreds of people are feeling the same things…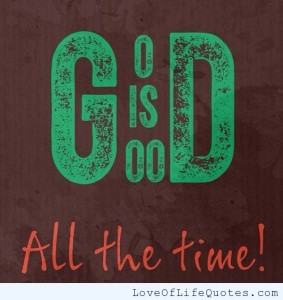 The one thing I can offer you is this…
We serve a Good Good Father! He doesn't make mistakes! His love is certain! There is a reason this is happening… I am not sure of that reason, but I know this as I scroll through the comments and the out pouring of support it hit me this morning… We are all praying! Praying for hope and strength! We are praying that God wraps his arms around you all and gives you a sense of comfort.
This morning I realized God is doing that! He is answering our prayers: He is wrapping his arms around you through the out poor of absolute love that hundreds, even thousands of people are hearing your story and offering help. Our God works in mysterious ways! He is loving you!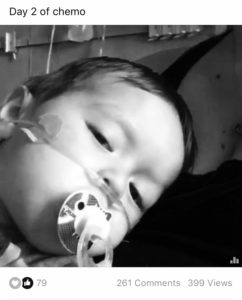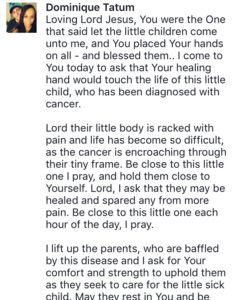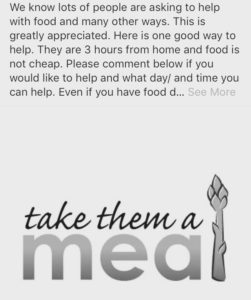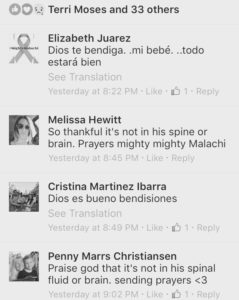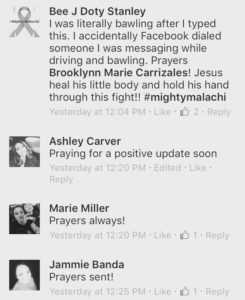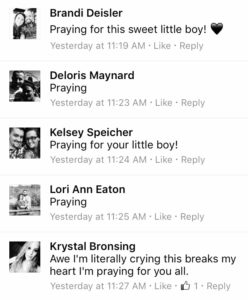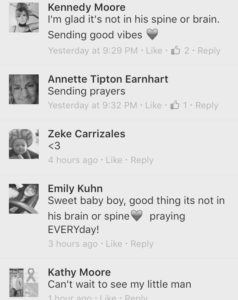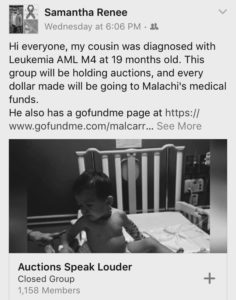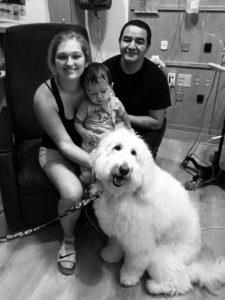 Thank you both for being so strong! Thank you for sharing your sweet baby boys story! When you feel like your strength is slipping away… Take a step back, take a deep breath, and remember God does NOT and he will NOT give us more than we can handle. Keep praying! Keep Faith! Stay positive! You have a huge support system that is only getting bigger. Sweet Malachi's story is being shared throughout the United States. His story is touching lives all over the place.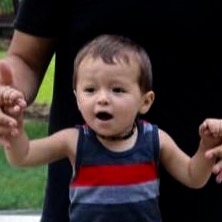 Remember that in moments when things are bigger than we think we are: the best strategy is to break it down… You focus on one day at a time… Maybe that feels like too much… You focus on one hour at a time… If that feels like it's too overwhelming… You focus on 10 minutes at a time… In that 10 minutes be present in the moment! Don't worry about anything else. Remember that you are loved! Your sweet baby boy is loved! Your sweet baby girls are loved. They are all being loved by more people than you can imagine. Let your focus stay on one thing… Your #MightyMalachi He needs his Mama! He needs his Daddy! He needs you both to show him that you are not scared! Be his strength! Let everyone else around you be yours! Let God shower you all with love and comfort! Let him shine his light on you all.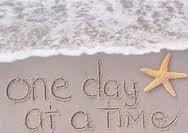 We continuing to pray for Strength and comfort. We are praying that God continues to wrap his healing arms around sweet Malachi and that he just takes away his pain and gives him strength! We are praying for understanding and a sense of calm for both of you. We are praying that you both feel the love and support around you and that you are able to accept. We pray for knowledge and understanding for Malachi's doctors that they are able to treat him with precision. We are praying for your sweet girls that God wraps them in his loving arms and showers them with such a calm that they just feel complete love.
#mightymalachi #cancersucks #staystrong #godheals #praying #miracleshappen
About the Author
Related Posts
More From This Category