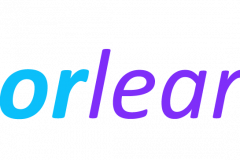 Xplorlearning – All About Me Session 1


Hi, my name is Chrissy, thank you for showing interest in the "All About Me Book". The book is the first of a 3 part series (session 1, 2, and 3). We have a 5 year old, Chandler, and we had tossed around the idea of trying a homeschooling approach, but if this was something we were going to do I wanted to do it completely different. I racked my brain trying to come up with ideas, I used pinterest, google searched and still felt at a loss.
Then it hit me: when our children are little we teach them based on themselves… For instance: a baby learning where his or her nose, ears, hair ect. They learn better when associating those things with themselves before they can learn that other people have those things too. Well, I took this concept and ran with it. It works so well. I mean it's impressive the things we can teach our toddlers by just playing and basing all the concepts around them.
"All About Me" concept is based off of this: Teaching your child through experiences, movement, play, reading, and visiting different places. The book is broken down into 10 subjects, then each subject is broken down into 5 parts. You focus on one part each day.
The first week is "Self" That means this first week you will focus on the child's name, age, and birth date.
The first day: The questions is can you write your name? Draw a picture of yourself. It seems simple enough, but this gives you a chance to talk with your child about where his or her name came from? Tell the story of him or her when they were born. Get out that memory box and go through it. Look at old baby pictures, talk about how your child has grown and continues to grow.
The next day: What is your Middle Name? Can you draw a picture? For us our child's middle name is his Great Grandma's maiden name. We talked about Great Grandma and then decided to write Great Grandma a letter. Chandler then drew a picture of his Great Grandma.
The 3rd day: What is your Last Name? Can you draw a picture. Talk with your child about where his or her last name came from. Chandler's last name came from his Dad, we talked about Dad and then Chandler drew a picture of his Dad.
The 4th day: How old are you? Can you write the number and word? Draw a picture. I have a small dry erase board that I use to help Chandler write his words. I write the word on the dry erase board and he copies it. For him I wrote (Five), and he had to go and find his number 5. (We have a sight word/number wall. Then he drew a picture of what being five meant to him.
The fifth day: When is your birthday? Can you draw a picture? We talked about his birthday, talked about the weather in June, fun birthday experiences, and what he wanted his next birthday to look like. He drew a picture.
During this first week we did projects that were name based. We used glue and glitter to trace his name, we used paint, and markers. Just fun creative ways to reinforce writing his name. (all of the ideas came from pinterest for the projects).
The next week we talked about senses – breaking the days down into: What do you see with? What do you hear with? What do you…. On the last day of the previous week we take a trip to our local library and we look for books that are based off of what we will talk about that week. We looked for books about the 5 senses. I then looked at Pinterest and got a couple of fun craft ideas to do a couple times that week.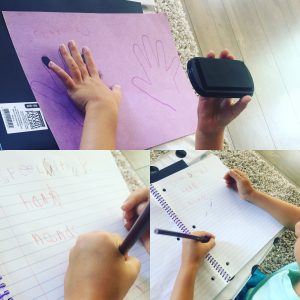 This all about me concept puts children in charge and facilitates experiences. The experiences is that your child knows what will happen the next week and gets a excited for a trip to the library because they know what kind of books they are looking for. We also use youtube a couple days a week. This is a fun treat because kids love youtube and they probably didn't realize that super awesome and fun educational content existed. It does!
For each subject there is a lot of information out there, just a pick a couple of main concepts to discuss and focus on with your child.
For instance:
For Earth: It will ask what planet do you live on? I only spent time talking about earth- our earth is 70 percent water! Earth is round.
Land types: Mountains: we focused on the tallest mountain in the world (Everest). We talked about the Rocky Mountains because those are mountains that are close enough for us to drive too. We talked about the Smoky mountains because we have hiked those mountains. We read about mountain animals (Chandler loves animals). You will have to figure out what your child loves to learn about most and foster that through these subjects.
Animals: Over the weekend before this subject we talked about different animals that he liked and we picked out a couple of books that focused on those specific animals, but we also got other books on land, sea, sky…
The main focus is to have fun and remember our children are little! Let them be little! The book is meant to just touch on these subjects and then as the year and years progress you can build on these subjects because your child will have the basics.
There is no right or wrong way to learn- As long as you are having fun and your child is absorbing knowledge keep it relaxed. Someday's we do school in our jammies on the couch, while other days we walk up to the park and school happens on the swings, sometimes we head up to a local restaurant and do school while we wait for our food.
If you have further questions or comments feel free to email me @: chrissy.hise@gmail.com
Xplorlearning
https://www.amazon.com/All-About-Me-Session-1/dp/1726834352/ref=sr_1_1?s=books&ie=UTF8&qid=1539610822&sr=1-1&keywords=all+about+me+session
About the Author
Related Posts
More From This Category