"How do I make this decision? They are both so great! How much are they?" – Chandler asks
Well, buddy they are 3 -dollars
"Well, that's not very much, I can just get them both."
hmmmm, I will compromise- you can get both if you give me 2 dollars when we get home.
"Yes, I want them both- Chandler gasps out
Okay then are you sure this is what you want to spend your hard earned money on, these pants?
Yes, they are perfect! Sparkly, bright, and perfect!
Is this not the typical conversation that you have with your 5 year old son? This is our typical conversation- Chandler loves a good lunch date, dinner date, and his favorite is when we can have a "family date at a restaurant of his choice." He is getting more adventurous with his food choices- Bob Evans is pretty high on the list I mean who can resist a good pig faced set of pancakes. Subway is a new found interest. He is just amazed at how fresh the smell is and how the sun just shines so bright in on the tables. It's a real refreshing place to eat (his words). Then there's Mcdonalds- if pony's are an option he is sure to ask for the pony toy, (yes, we get looks of disapproval, but seriously why do people care). I am on a new mission to educate Mc Donalds and other fast food places to stop asking – "boy or girl" and instead saying we have and say the toy options. Let's face it there are little girls in the world that want to play with Monster trucks and there are certainly little boys that want to play with cutie cars." CHANGE MINDSET
As Chandler is getting older and the kids around him are getting older- wheeew my fears are setting in. I often times feel alone- like no other Mom is going through what I am going through- I have the world's best husband that is so supportive and I am thankful everyday that God brought us together because doing life with him and these kids – Talk about blessed!
However, as a Mom, I do not feel like I have anyone in my life that really understand's a Mother's fears more specifically my fears!
I fear that as his little girlfriends that he loves and adores start to get older and spend more time in school, they will start to notice that he is different and what will happen then? When we get invited to a birthday party or really any gathering… in my head I go through possible people in attendance, once I have gathered a tentative guest list, then starts the conversations in my head and how they will go – these do not bother me so much… The hard part is new kids and how they are going to react to Chandler at first. Will they be little him and tell him that his clothes are for girls- because this is what they have heard at home.
Something as simple as going to Church- This is one that makes me physically, mentally, and emotionally ill-
When we walk in the door~ we get looks and people are still calling Chandler a girl mind you we have been going to this Church now for over 7 months-
A couple of weeks ago Chandler went to "Church school" as he calls it- I check him a couple of times during the service because I want to make sure that the kids are being sweet to him and I also want to make sure that the adults in the situation are allowing him to be him without words that aren't necessary. Pastor Mikes wife watched as I walked in the room 2 times and bless her heart she came up and asked if everything was okay after service and I explained my fears- she ensured me that her and her husband have talked about Chandler and that they have been keeping an eye out.
Just so we are clear this is hard! Last week we went and he was anxious to go to Church school and we let him… about 10 minutes in I had to go to the bathroom sick to my stomach. Because as sweet as it is that they are looking out for him it doesn't change that this is sad, maddening and completely uncalled for. This sweet child is 5!!! At the age of 5 there are people that have to look after him in a church- a place where people claim to be Christian! A place where people claim to be accepting and understanding and every other 'ing you can think of!! In this place I as a Mom do not feel great. Where then do you ask can I or we feel great and completely okay- Well, only because you asked. There isn't a place outside of our home that we can just relax and know that we can breath without feeling like the oxygen in the air is thin.
There is a girl at our Church that recognized me after not seeing me for 3 years- she came up to me knew my name asked how we were and made small talk- she then asked how old our "daughter" was… WE smiled politely and said oh our son Chandler is 5. The conversation ended quickly and from that day on she completely dismisses us as if we do not exist. Now, please understand I do not need to be her friend, but let's be honest why is she completely dismissing me as if she doesn't know who I am when she is the one that approached me after a 3 year hiatus…
I am not bringing light to thing because we want attention, but rather so that maybe you can read this with a little compassion.
Maybe start using different words in your house- Change the phrase "that's for girls" or "that's for boys"
Instead- understand that colors are just that colors- clothes really aren't for boys and girls- clothes are just clothes. Where in the history of ever does it say that because you are a girl you have to like sparkly, frilly, bright colored things…. News flash a lot of girls like darker colors- Why because you have a penis do you have to like sports, trucks, and collared shirts… WHAAAAAAAAAAAAAAAAAAAAAAAAAAAAAAAAAAAAAAAAAAAAAAAAAAAT
Please tell me I am not the only one that feels this way!!
Take a step back and know that just because you force your kids to wear "matching – gender – appropriate" clothes by society standards… I have news that doesn't mean that they will always like that. They will eventually become there own person and what a shame they had to wait until they were in there 20's to express themselves. How sad for your child that they had to live a lie for 20 years of there life.
Do you realize that your child isn't a way for you to relive your glory days???? Do you understand that your child is his or her own person! They do not have to like what you like! They do not have to do what you do! Allow them to be themselves!
If you don't want to do that – cool! At least allow other children to express themselves without your harsh judgement's!
Last week we went to the movies and followed that with a later than normal trip to Walmart. We initially thought this will be fun for people watching. People watching is fun…
As soon as we entered there were a couple of people that I instantly thought "People of Walmart" because at first I thought what in the heck are these people wearing and why did they leave the house looking like that.
To my defense as if I need one this is something that we all chat and laugh about and it has never crossed my mind that it was not nor should it be funny or talked about.
As we were leaving the store though Chan was walking in front of me with his eccentric loud style and it hit me!
Number 1 I am a mean mean person, but more than that I can change and should change in this moment:
I preach constantly that we should all feel good in our own skin and we should all be allowed to dress in a way that we feel good. For instance when Chandler dresses I don't have to agree with the outfit and nether does anyone else, but we can all agree that the smile on his face says, "I look like a million bucks" and I want to be treated that way. If this is what I believe and preach then why am I judging these people on there clothing choices when in reality I should be celebrating them because what a beautiful thing: to dress and act the way that you want without fear of judgement or social norms. I mean kuddos to you all that choose to dress loud and proud!
I love that as life continues I am able to step outside myself more and more and have a more compassionate heart. I am completely embarrassed of my close minded self that I was, but I am proud of the fact that I can stand up and say, "I was wrong and I wanna be better."
I am learning as time passes that it's more than okay to be you all the time! We do not now nor should we ever have to put on a front. It's like going to Church- I was always taught to dress appropriately, but in all honestly what does that even mean? Is God checking my outfit as I walk in the door, "damn girl – nope not today"
Understand that Loud and Proud isn't half naked- you should still understand that you are beautiful without showing everything. That is just having self respect
2018~
We rang in the New Year with friends and family!
Followed by moments! Moments that took my breath away. Moments that I am thankful we were blessed to experience.
We started the year off with birthday shenanigans for Jacob ~ 14 and Josh ~ 39! We did small celebrations with friends and family showing love and excitement for them. #birthdaytime
Throughout the year we had some big bucket list moments- March was huge- We got to road trip to Chicago and see Pink in concert! This was something that has been on my list for some time! I always felt like we would get to see her, but it would be years from then. Like a come back tour in 30 years or something crazy. My awesome husband surprised me with tickets for us! The best part was we got to have our first over night without kids in a little over 5 years! Getting to see Pink in concert and spend the night with my husband with no distractions! #winning
June was another big month for us: Our daughter graduated high school! Our son graduated middle school!
Our sweet toddler became a big 5 year old!! We celebrated sweet Chan with a 5 year old sized birthday party- Friends, Family, pink and purple everything, along with a rainbow pinata! "It was a dream" Chan's words.
Watching these kids grow and change is something special! 🙂 Experiencing life with them is always an adventure no matter where we are!
We purchased our home in June- This is our 3rd family home 🙂 June brought on some fun travels as well~ We visited St. Louis – Grants farm was pretty amazing! What a beautiful place! Who can go to St. Louis and not visit the Anheuser-Bush Brewery! That was incredible to see how it all works and hear the history of it all! The Clydesdale horses!! Ahhh they were magnificent! Treated like royalty! Talk about living the life! #royalty
June – August were filled with birthday parties, sun shine, bonfires, park visits, ice cream shops and festival fun!  Lake days, paddle boarding, days at the baseball field, and outside goodness. This couple of months also boasted a day trip to the Dunes and along with a day trip to Winamac.
I finally legally changed my name in July! Only 8 months after getting married! We officially became the "Hise-Johnson Family"
We decided to end our summer adventuring with a trip to Niagara Falls. This was such an epic experience! We boarded the Maiden of Mist and felt the falls first hand, the feels were absolutely all over the place! This was a huge bucket list check, and more than that being able to take our kids and see the looks on there faces as the falls came crashing down- priceless! We then ventured over to Goat Island and took in all the sights. We went on the perfect day because they had family game time along the street. There was life sized checkers, connect 4, sidewalk chalk, a petting zoo. Unexpected free awesomeness!! We ended the trip with a visit to the mall.
August and September was filled with it's own set of experiences- We started off with play dates with friends and family, fun times on the lake with our paddle boards, we celebrated a couple of weddings and moments with our friends and family. We were fortunate to spend some time with Uncle Nate in Chicago! This was a cool adventure for our kids because we visited a beach filled with gay friendly beach. I love being able to introduce our kids to everything because I am a firm believer the more you introduce to your children the more accepting they will be.
We moved into Freshman football for Jacob- Talk about awesome watching our child do something he loves and excel at it!
Chandler and I tacked home school and we are loving it! This brought on some really exciting stuff- it prompted me to work on a few books- I published a couple of All about me books that we use as our base for home schooling, and a couple of bible verse books that allow for daily devotions for children. #accomplishments
I was fortunate to celebrate my 35th birthday with a great group of friends and family! Such perfect memories! Find your village and hold on to it!
The end of September we boarded a plane in Indianapolis and ventured to Cape Coral to spend time with our Florida friends and visit our "stomping grounds" we visited some really cool pet stores (Chandlers favorite activity) we explored a new beach- Delnor Wiggins State Park- it was pretty amazing! We ventured to the Octegan Animal sanctuary and saw an array of different animals. More importantly we spent some great quality time with some wonderful friends. We also took in the Florida sunshine!
October and November brought on the end of football, but the beginning of Halloween fun! Pumpkin patches, pumpkin carving and painting, family dinners, and of coarse the choosing of the costume. We did DIY projects to our house, and put away our summer stuff 🙁 These 2 months did bring on some pretty fun home school adventures. Science Central, The Botanical Gardens, and the library became our go to's. Gymnastics was on that list as well- This is actually the favorite. Play dates, lunch dates, hikes, and treasure hunts, we celebrated some birthdays and fun times with friends and family. Josh and I ran the Veterans 5k- we didn't smash any records, but we did it together and it was awesome. Jacob broke his thumb and had to have a cast. He was still able to finish up football like a champ!
Thanksgiving was spent in Chicago! 4 days of fun! We saw an awesome Thanksgiving parade, ate at The Rain Forest Cafe, spent an afternoon at the Bean, found the best park of our lives- Maggie Dailey Park, a trip to The Lego store, Navy Pier, and we went to the Amazon Go Store! That was pretty amazing! I have been wanting to visit the Amazon Go store since it opened a couple years ago in Seattle- Thankfully they opened one up in Chicago. we then ended our trip with Giadarnos- Josh, Jacob, and Chan's first time 🙂 Oh and Josh and I ran a couple of miles in Chicago! This was a first for both of us. 🙂
We celebrated our 1 year wedding anniversary while in Chicago! One year of officially being married to my best friend! My partner in life! Yessssss!!
After Chicago excitement it was cookie making and decorating a long with family fun! #makingmemories
As the end of November approached it was time! Elisa was in labor and sweet Baby Camilla was going to make her entrance! She sure did too! This was beyond special- Elisa has always been and will always be like a daughter to me- Watching her grow and being a part of her life from the beginning from teaching her to write her name, tie her shoes, cheers from the time she could walk, driving her to and from school…. Watching her give birth in such a way! She was so brave! So strong! I was completely humbled by her ability to power through! This was a moment that for sure took my breath away and I will forever be grateful that I was able to be a part of something so amazing!
December- had it's own set of awesome attached with it. It marked the end of the semester for school! Jacob finished with flying colors and it has been so much fun watching Chandler love learning!
Josh officially adopted Jacob- Talk about the best Christmas present- What a monumental moment for our family! We followed it up with a celebration dinner surrounded by our closest family and friends.
Then brought on our vacation filled with bucket list checks, heart happy moments, and just complete and utter awesome! We started our trip spending one night on Daytona Beach- Josh and I ran 2 miles on the beach. We spent time playing on the beach, soaking in the hot tub, and just relaxing! From there we headed over to Cocoa Beach and topped that off with a visit to a Ron Jon surf shop! Then we were off to Ft. Lauderdale- Here we spent 4 days soaking up the beach, taking in the sights, and relaxing. During this 4 day stint we took a day trip to Key West! Wow! What beauty! I can't believe during our stint of living in Florida we never ventured to Key West- it was so sweet! White there we visited the lowest point in the United States! We ate an an awesome restaurant and left a signed dollar bill 🙂 "All the cool kids were doing it" Then it was time for the Christmas surprise!!! A day trip to Bimini, Bahamas! The Ferry ride was a little rough on the way there, but we all handled it like champs- Once on the island we rented a golf cart- went to a local beach right quick and got our snorkel on! Seeing water like that felt like a dream! It was absolutely insane to be able to see all the way down to the bottom- During the day we bounced around the island, chatted with the locals, did some shopping, eating, and playing on the beaches! What a perfect surprise for our kids!
Then it was to Cape Coral we go! Cape Coral just feels like home. It's a bitter sweet visit each time because it's so hard to leave. We just have a comfort level here, but the visit- AMAZING! Spending time with our Cape friends is the best! The kids all pick up where they left off and it's the sweetest! We at the Boathouse- one of our favs! We spent time doing a little shopping and napping, and more time trying to convince my family that we need to make the move- 🙂
This year has been one for the books on exploring new places, but also one in the books for just trying new things period- For me personally publishing 4 children's work books wasn't something that was ever on my radar, but wheeew I am so proud of these books- they have been the base around our home school journey and it's been so sweet watching Chandler love learning!
For Jacob- This kid has stepped outside his comfort and gone out for volleyball. He has pushed himself and worked really hard at sports and school. It's been really awesome to be able to watch him as he is growing into this sweet young man!
Josh- started his new job, which he's not in love with, but it has prompted him to work really hard on some new products-
Ashley= She is still trying to decide where she wants her path to go, but for now she is just working and trying to navigate her way through life.
Chandler- is a daily adventure- He is reading, doing double digit math, loves his bible verse book, and is nailing his sight words- He is dancing his way through life and we are so excited to have front row seats.
This year has brought on some challenges for our family as well- Anyone who knows us knows that our sweet Chandler is what is referred to as "gender nonconforming" or as we like to call him our "Rainbow child." Wheew it's been something watching people with there dirty looks, mean comments, the worst has been people distancing themselves from us because of it. At first it made me really sad now I just feel empowered, because I know that small minded people exist, but more than that I know that there is a whole world of open minded awesome people and we will surround him with that! We will make sure each of our children know that they are allowed to be who they are and not who society thinks they should be.
We were contacted by "The Daily Mail" in the UK and they did a story featuring our family- Talk about really awesome! It was something to be contacted and asked about our parenting philosophy. I love getting our story out because especially in the mid west it's just not something that is common and really it's hard for people to wrap there heads around it.
https://www.dailymail.co.uk/femail/article-6459317/Indiana-family-gender-neutral-parenting-philosophy-little-boy-wears-pink.html
Here's the link- copy and paste it.
We are very blessed with our village of awesome people that have completely accepted us and wrapped there loving arms around us it's a beautiful thing! We are so very grateful for those individuals!
2018-  We Experienced moments that took our breath away! We Embraced people! We Enjoyed each day! We have felt secure in who we are and are continuing to stand strong on our firm foundation!
As 2019 approaches I am excited for the adventures, I am excited to put myself in uncomfortable situations and try new things!
Have you ever woke up and felt like you didn't belong? Have you ever felt like you can't find a place that you feel absolutely at home? Have you ever felt at home in a place and then left and came back and felt completely lost?
This is my life- I have been struggling finding my place. After moving away and feeling like I was missing "home" or my idea of home, and coming back home and realizing this home isn't anything like I remember it to be. Then the question in lies where is my place? How can I find my place?
The last few weeks I have struggled with these questions- but the truth is the only area that I feel absolutely at home is when I am with my kids and my husband. There isn't an actual place that I feel at home. The houses change, the states, the vacations, and the only thing that holds true is that when I am with my family I feel completely at home. Hearing them laugh, watching them explore, feeling there embraces, and just being with them. My favorite thing to do is show my kids new places and meet new people.
I have been struggling lately at feeling like maybe I am more than a "Stay at home mom." Ahhhhhh what does that even mean? I catch myself saying I am more than a stay at home mom, and it sounds truer than true. The reality is that I am thankful that we as a family have made the choice to be home. I am thankful that we don't have to worry about where our kids are going to go, I am thankful that I get to experience them on a daily basis. I love that I get to experience this learning journey with our five year old, I love that our teenager gets to come home to a house that isn't empty. I am thankful.
The reality is that our jobs do not define us! They are just that jobs in whatever capacity that job is however important or non important you feel at your job. At the end of the day it doesn't define who you are. In the same manner that being a stay at home mom doesn't define me. We are all people outside of our "job titles"
Do not let your job define you and make you feel less than- Do not allow yourself to get lost in the day to day. Find something that interests you and go after it. Figure out a way to make that a part of your life. Understand that there isn't really a right or wrong way to do life. I know that what works in our house doesn't have to work in your house and vice versa. Find something that works for your family and go with it.
As a little girl, I was oblivious to a lot of things. I was on a mission to change the world from the earliest stage of life. I remember at the age of 8 or 9 writing a petition to make it illegal for my family to smoke in our vehicle… The funny thing about that is that I actually became a smoker later in life. I remember playing baseball and hearing comments about how I shouldn't play that game because it just didn't fit me-  I remember being in love with Church and God and I went to Church camp, I did bible school for the little kids, and volunteered in whatever manner I could… I remember getting made fun of for carrying my bible, I remember being told that I basically felt like I was better than everyone else. I remember later on going out for cheer leading (I was ecstatic that I made the team) I remember getting home and the comments were flowing…  She is a cheerleader so that she can show her ass! She's an air head so she will do great at that! It's not even a sport, it's not that important. I remember later on being called names because I was a server, I was told to get a real job, I remember getting a "real" job and not being able to make enough money and needing that server job. Even in recent years I remember taking the cheer coach position at the middle and high school level, even though my team was pretty amazing, I would get comments: Oh that's nice you are a cheer coach, hmmm is that even a job? What are you coaching them on getting there hair done? I have heart comments for being a stay at home mom, I get asked if I am going to go back to work because you know my kids are school age… I heard comments for breastfeeding for too long, carrying my child too much, I hear comments about how our sweet Chan likes what he likes. I hear comments about homeschooling, "Aren't you scarred your kids won't be socialized? You are teaching your kids to run away from problems."
Thankfully I kept myself busy and into my adult years I did seek out people to speak with and books to read… I did struggle for years feeling not good enough and these thoughts still creep in on occasion, but I know WHO's I am! I know that I am enough! I know that I am on a mission to continue growing and learning!
Now that I am grown up and finally able to say that I feel good in my own skin after over 30 years! I know that I try my hardest to support my kids interests and the people around me's interests because who am I to say that interest isn't a valid interest. I do not downgrade or make fun of my children for wanting to try activities that do not appeal to me. I do not downgrade complete strangers that are interested in things that I am not interested in.
The fact is those that were downgrading me for my activities and interests are still living the exact like that they have always lived… They are in the same place today that they were in 5 years ago, 10 years ago, 20 years ago. I am a student of life and I am thankful that I am open to new ideas, thoughts, and ways of doing life.
The old saying, "If it isn't broke do not fix it" This saying is a crock of shit! Just because it's not broken for you doesn't meant it's not broken for someone else- Take life in general- looking back the way of life wasn't broken for white males, but it was broken for people of color and women…. Definitely needed fixed! Guess what society is broken and still needs to be fixed. Households are broken and need to be fixed! Just because your parents did something one way and you are doing okay doesn't mean that you shouldn't change the way that it was done.
TRUST ME- It's broken. Be open to the fact that things need to change! Stop judging people based on differences: race, religion, sexual orientation, interests, hair color, location, age and every other way we stereotype people…
The funny part is it doesn't matter what you do- the comments will flow, there will always be those that disapprove of what you are doing, there will also be those that do approve of what you are doing and that circle may get smaller and smaller, but that is okay! The size of the circle doesn't matter, what matters is the strength of the circle.
How strong is your circle?
Also, understand that just because someone doesn't drive a brand new car or live in a giant house doesn't mean that they aren't up to your standards…. Maybe some people choose to live below there means so that they can have awesome experiences in life. Just because a family chooses to do life different than the way that your family does life doesn't make your way better.
Looking back I always yearned for approval from so many people and when I didn't get it I remember feeling absolutely sad, confused, and mad! I wanted certain people to take me serious, I wanted them to acknowledge that I was working hard. The reality is that I was doing life different than they were doing and we as humans fear what we don't know. Take a look around you- life is familiar.
I have noticed grown people still living in "high school" still acting like they are in the click that they were in in high school and treating people that weren't in that circle like crap. Just 2 weeks ago I watched women in there early 40's behaving like teenagers and downgrading other people… I just shook my head and walked away. It's these people that are teaching and emulating to there children that is how you treat people that are different than you are. 🙁
After spending time living in Florida and North Carolina and visiting so many other places- The conclusion is that people do act different when you get out of your comfort zone. If you are the black sheep of your family do not feel bad for taking chances! Do not allow one negative voice in this world dictate the path that you take. Live your life in a way that showcases your happy! Shake it off! Focus on those that support you and pray for those that do not. Understand that what happens in your house doesn't have to work or happen in anyone else's house. Understand that we do not have to downgrade or accept ridicule for doing life different. Be open to having a conversation and helping other people to change there point of view or at least respect you and what you are doing.
In life you do not have to agree with anyone, but you should respect others. You do not have to be an advocate for gay marriage, but if you don't agree keep your opinions to yourself. You do not have to be an advocate gender identity, but you learn how to just worry about your life. You don't have to like someone else's house, but do not downgrade it. If you are not living that life, then you have no right to downgrade it.
My point to all of this is : You get to feel good in your own skin! You are worth it! No matter your age, sex, skin color, job title, location of living,- you deserve to feel good about who you are and where you are going! You get to Embrace you, you Get to experience good things! You get to enjoy life!
Keep on keeping on! You are not a mistake!
Why do you let him wear that? What is wrong with you? You are the parent you should try steering him in more of a boy direction? You're making him gay! Those are girl clothes! and more….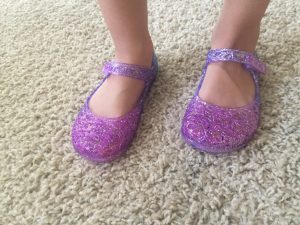 These are the questions and comments that our 5 year old child has to hear, these are the questions and comments that we have to hear and field. It's one thing if they come from children because children simply repeat things that parents have taught them to say to an extent, but it's very different when it comes from an adult.
Guess what your Great Grandpa / Grandpa wore a dress until he was school age. Let that sink in for a minute. Your strong, strapping, manly grandpa wore a dress! Whaaaaat! If someone put a boy in a dress now, the comments would fly! Things such as, "Make America Great Again." Funny how so many people are so uneducated in the facts. Next time before you throw stones you should check facts.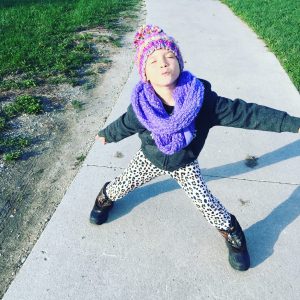 Colors are simply colors, clothing is simply fabric, and likes or dislikes are just that. If your child says to you my favorite color is blue and your child is a boy- Do you not allow your child to express himself with his color choice? Do you not allow him to wear clothes that he feels good about himself in? Do you as a an adult have colors and fabrics that you feel better in than others? Do we not as a society preach that we should all feel good in our own skin?
That means as long as you are feeling good in your own skin wearing what "clothing companies, media, and manufacturers" say you should like. Take a step back from all of it… Think for a moment- Why do these companies create gender specific car seats, high chairs, blankets, furniture? It is because they know you will buy it. They want to make more money off of you. It is not because your infant baby girl needs a pink car seat to feel like a girl or a blue car seat for your baby boy.
It's very interesting to me: There can be a little girl that loves to go hunting, and people will pat you on the back because good for you for teaching your daughter that she can do anything a boy can do. "Woman power" and I agree it's a beautiful thing! No one is saying, "you are going to make her a lesbian".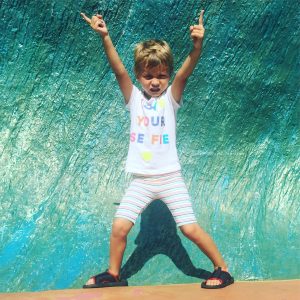 Take a little boy- He wants to do gymnastics and wear pink and purple clothes with sparkles- People do not say, "Good for you for teaching him to feel good in his own skin". "Boy power" instead the comments flow…
Unless it's at your doorstep you will never understand, but I assure you when you have to hold your child and tell them that they can like what they like and they don't have to listen to the mean comments of people that are not educated in this area. When you have to take deep breaths with your child because he's upset for hearing people downgrade him for liking what he likes, How is that okay? How is it okay that he's not allowed to feel good in his own skin?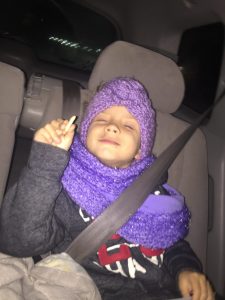 Please- take a moment and try and understand that we are all humans and we all deserve to feel good in our own skin! Have a conversation with your little girls and your little boys and let them know that activities and clothes are just that- they aren't gender specific and it's okay for little boys to want to play with ponies, and it's okay for little girls to want to play with trucks. It's okay for us all to fall in love with a rainbow because colors are awesome! Who doesn't love a good rainbow! It's totally okay and awesome if your little girl wants to ride dirt bikes and play football! It's totally okay if your little boy wants to bake and do the dishes!
We all need to understand that clothing choices and activity choices do not dictate your sexuality preference- Let your children like what they like- Better yet, let my child like what he likes.
We will forever be the firm foundation that he deserves us to be! We will forever stand up for him and his choices, we will forever raise awareness. I know that he isn't the only child/person going through this. Until you have had to wipe away tears or have a conversation with your baby about whether or not he should buy something that he loves because of fear of being made fun of you will never know… We are thankful for the supportive village that we do have! We are forever grateful for the compassionate strangers that give him words of absolute encouragement! We are thankful for those moments! They do make the other moments a little more bearable. We are thankful that we have a loving Father that has, is, and will continue to place his loving arms around Chandler every moment of his life and give him absolute assurance of who he is and WHOS he is! What a good good God we serve!


Hi, my name is Chrissy, thank you for showing interest in the "All About Me Book". The book is the first of a 3 part series (session 1, 2, and 3). We have a 5 year old, Chandler, and we had tossed around the idea of trying a homeschooling approach, but if this was something we were going to do I wanted to do it completely different. I racked my brain trying to come up with ideas, I used pinterest, google searched and still felt at a loss.
Then it hit me: when our children are little we teach them based on themselves… For instance: a baby learning where his or her nose, ears, hair ect. They learn better when associating those things with themselves before they can learn that other people have those things too. Well, I took this concept and ran with it. It works so well. I mean it's impressive the things we can teach our toddlers by just playing and basing all the concepts around them.
"All About Me" concept is based off of this: Teaching your child through experiences, movement, play, reading, and visiting different places. The book is broken down into 10 subjects, then each subject is broken down into 5 parts. You focus on one part each day.
The first week is "Self" That means this first week you will focus on the child's name, age, and birth date.
The first day: The questions is can you write your name? Draw a picture of yourself. It seems simple enough, but this gives you a chance to talk with your child about where his or her name came from? Tell the story of him or her when they were born. Get out that memory box and go through it. Look at old baby pictures, talk about how your child has grown and continues to grow.
The next day: What is your Middle Name? Can you draw a picture? For us our child's middle name is his Great Grandma's maiden name. We talked about Great Grandma and then decided to write Great Grandma a letter. Chandler then drew a picture of his Great Grandma.
The 3rd day: What is your Last Name? Can you draw a picture. Talk with your child about where his or her last name came from. Chandler's last name came from his Dad, we talked about Dad and then Chandler drew a picture of his Dad.
The 4th day: How old are you? Can you write the number and word? Draw a picture. I have a small dry erase board that I use to help Chandler write his words. I write the word on the dry erase board and he copies it. For him I wrote (Five), and he had to go and find his number 5. (We have a sight word/number wall. Then he drew a picture of what being five meant to him.
The fifth day: When is your birthday? Can you draw a picture? We talked about his birthday, talked about the weather in June, fun birthday experiences, and what he wanted his next birthday to look like. He drew a picture.
During this first week we did projects that were name based. We used glue and glitter to trace his name, we used paint, and markers. Just fun creative ways to reinforce writing his name. (all of the ideas came from pinterest for the projects).
The next week we talked about senses – breaking the days down into: What do you see with? What do you hear with? What do you…. On the last day of the previous week we take a trip to our local library and we look for books that are based off of what we will talk about that week. We looked for books about the 5 senses. I then looked at Pinterest and got a couple of fun craft ideas to do a couple times that week.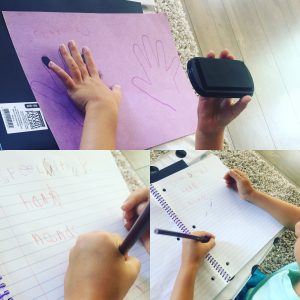 This all about me concept puts children in charge and facilitates experiences. The experiences is that your child knows what will happen the next week and gets a excited for a trip to the library because they know what kind of books they are looking for. We also use youtube a couple days a week. This is a fun treat because kids love youtube and they probably didn't realize that super awesome and fun educational content existed. It does!
For each subject there is a lot of information out there, just a pick a couple of main concepts to discuss and focus on with your child.
For instance:
For Earth: It will ask what planet do you live on? I only spent time talking about earth- our earth is 70 percent water! Earth is round.
Land types: Mountains: we focused on the tallest mountain in the world (Everest). We talked about the Rocky Mountains because those are mountains that are close enough for us to drive too. We talked about the Smoky mountains because we have hiked those mountains. We read about mountain animals (Chandler loves animals). You will have to figure out what your child loves to learn about most and foster that through these subjects.
Animals: Over the weekend before this subject we talked about different animals that he liked and we picked out a couple of books that focused on those specific animals, but we also got other books on land, sea, sky…
The main focus is to have fun and remember our children are little! Let them be little! The book is meant to just touch on these subjects and then as the year and years progress you can build on these subjects because your child will have the basics.
There is no right or wrong way to learn- As long as you are having fun and your child is absorbing knowledge keep it relaxed. Someday's we do school in our jammies on the couch, while other days we walk up to the park and school happens on the swings, sometimes we head up to a local restaurant and do school while we wait for our food.
If you have further questions or comments feel free to email me @: chrissy.hise@gmail.com
Xplorlearning
https://www.amazon.com/All-About-Me-Session-1/dp/1726834352/ref=sr_1_1?s=books&ie=UTF8&qid=1539610822&sr=1-1&keywords=all+about+me+session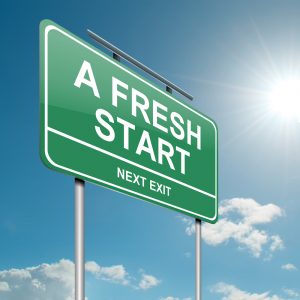 Life- It seems like majority of people I talk to are miserable or just going through the motions- The response that I get is "same shit different day" or "I am so busy" or "Oh my gosh I have just been working so much lately" or "Must be nice to stay home"
Here's the thing- Life is about choices. You make choices, I make choices, we all make choices. If the choices that you are making aren't making you happy in life, then the solution is an easy one- MAKE DIFFERENT CHOICES!
Oh I know you can't…. right because work "needs you" "you don't have the money" "life…."
News flash- your job doesn't need you! They will continue to do life without you. I promise that company will not shut down without you. They will find someone to do your job. No matter how irreplaceable you feel you are- the truth is you are! They will!
Please stop allowing a job, that relationship, that activity- What ever it is – that you aren't happy doing define you and take up all of your time.
The money part- I promise you- It will all workout! It always does. For instance 3 years ago, we decided to forgo life as we knew it. We moved to a new State- A city we had never visited- bought a house we had never physically touched or looked at- and Josh quit working for the company that he had worked for for over 5 years. He started working on the work that had been side work- work that was paying LESS than 60 percent that he was making at his full time job- Woah! Talk about terrifying! "God provides" that is the only thing I can tell you. We stayed kept our faith and honestly did life. We were taking more vacations, we were spending more time as a family, and we learned how to just do life in a more meaningful way. The point is that when you are scared to take that leap of faith just take it. Take a step back and think of the "detrimental" things that can happen, then think of the "Totally Awesome" things that can happen. The best part is that it will uncover parts of you that you never knew. Once you learn to start making memories over purchases life becomes sweet. Really sweet! Ahhhh and the moments are the best. The moments that you never thought you could happen start to happen. This is true in all areas not just a job…
People say this all the time oh my gosh I am just so busy- Guess what we are all busy… being busy isn't a difficult thing to be. I can be busy talking on the phone, watching tv, busy painting my nails, busy doing my hair, busy just sitting and thinking, busy is something that we all have the ability to be without even trying.
Hmmmmm- but the question is do you have the ability to be productive?
Do you have the ability to be productive?
The funny thing is that when we start talking productive- You can be busy for 40 plus hours a week and get less done than the person that spends 10 hours being completely productive.
Busy work is just another way to say I am filling my time. I don't so much focus on being busy- I am being productive- I am making time for myself each day to do something that is important to me. I am focusing on being productive with our Six year old working on home school, I am focusing on spending quality time with our 15 year old because it's a matter of time before he will be off trying to figure life out.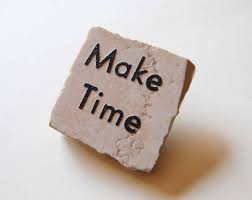 I promise you aren't too busy to make a phone call, or send a text. That's another thing I hear a lot… Oh I just haven't had time to call or text… I am too busy- but hmmmm were you too busy to update your status on social media? Were you too busy to have lunch with another friend….
Stop making excuses- Start living a life that you can embrace! Start living a life filled with Experiences! Start focusing on being able to Enjoy the life that you have been given.
It is a gift! Treat it as such- for instance when someone gives you something you don't like you just take it back to the store or you re-gift it. Not once thinking of how sweet it was that that person went through the trouble to think about you. Maybe they didn't think about you the way that you think about them, but they did think about you. Maybe instead of saying thank you and lying you could just be honest and say no thank you, and do not let it into your life… You will be saving that person and yourself the hassle of trying to keep face. Say no thank you and move forward.
Stop playing the victim and start taking ownership and acknowledging that you play a role in how your life is- If you are an adult you have the tools necessary to change- Ask questions, try something new, and keep moving forward.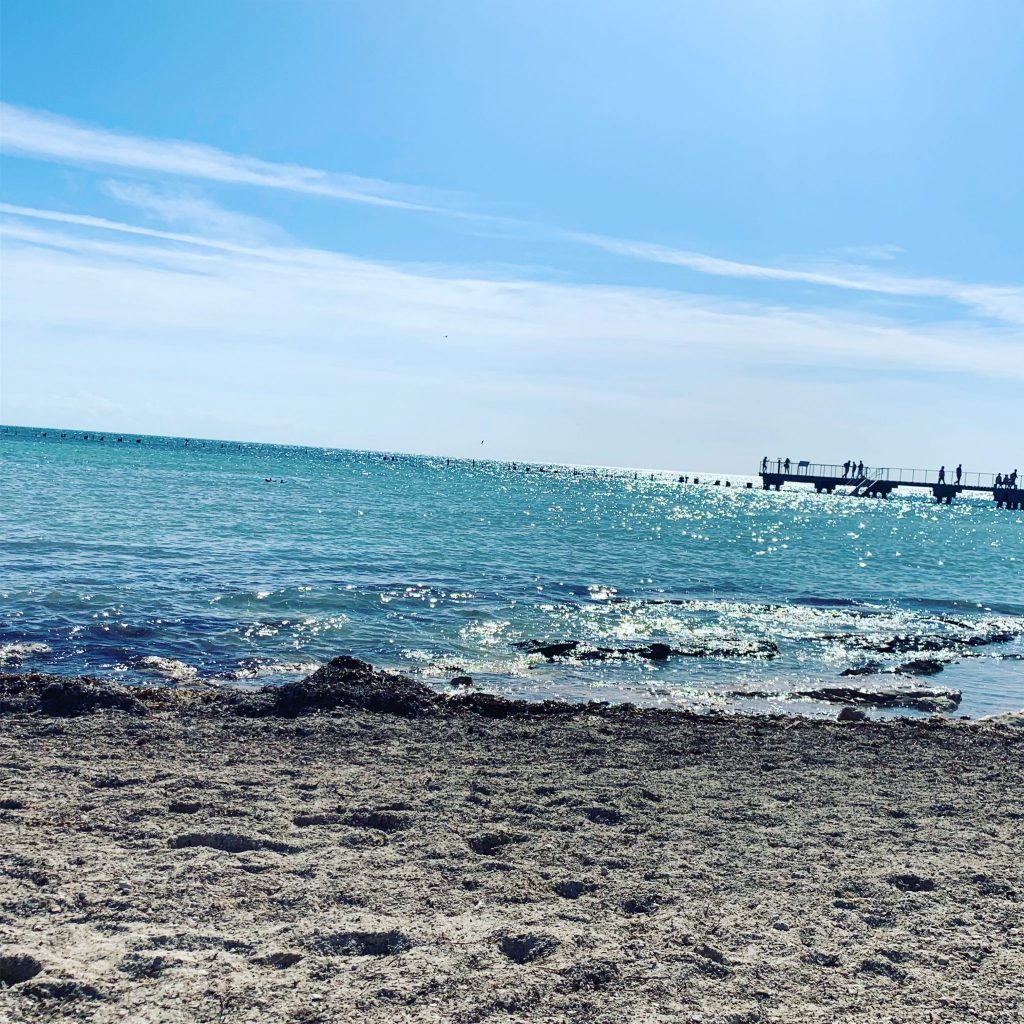 Communicating with tiny humans can be the hardest at times, but with a few steps hopefully we can make it a more enjoyable experience for all involved. All the time I am hearing people say things like: They don't know what they want! They are just kids- be the boss. It doesn't matter what they want, I'm the adult. Ahhh and it breaks my heart and makes me infuriated because none of that is true. Are there times that they don't know what they want and we have to step in and be the adult and lead with guidance- Yes, yes there is! Even as adults we need guidance because we don't know what the hell we want. We first must understand that just because you are an adult doesn't mean that you know what your kid wants. We have been told since our 5 year old was born, just let him cry- you are spoiling him. He is Never going to walk if you keep carrying him everywhere… Why do you let him wear what he does? You have to be the parent and teach him what he wants to wear…. Just beat his ass- Oh if that was my kid… I'd just beat his ass, then he would listen.
Hmmmmmmmmmmmmmmmmmmmmmmmmmmmmmmmmmmmmmmmmmmmmmmmmmmmmmmmmm
Well, wheeeeew as for our 5 year old never walking- He's doing alright. He can even ride a bike without training wheels and has been able to since he was 3… But "you right" At anyrate: The point that I am trying to make is that kids are people and need to be treated with respect- How can you teach a child how to show respect if you aren't emulating that behavior to them. They just want to be heard like all of us.
I need to be loved and I am an adult! There are plenty of times that I just want my husband to hold me, if that's the case why are we so hard on our new born babies? Why do we set unrealistic expectations on our toddlers? Why do we hold our school age children to such a high standard based on what we want and not at all what they want?
Number 1: Talk to a child
Seems easy enough, but we all struggle at times in doing this. Majority of people talk "at" a child or "over" a child. People will say things like: "Pick that up, do this, sit down, just do it my way" The funny thing is that most people would not talk to a friend or a coworker or even a complete stranger in that manner, but they will a child. People think that because your talking to a child you can basically bully them into doing what you want. The reality is that you can say things like: "Hey, can you pick that book up off the floor? It would be so helpful if you could help me by ….? Do you know how to do this activity or do you need me to show you? When we learn to show a little respect for our tiny humans that will one day be big humans it will go a long way.
Children want to help, they want to learn, they want to do what you are doing, they genuinely want to be where you are because they love you that much. They are capable of hearing you. They have these perfect little brains that want to absorb knowledge.
WHAT ARE YOU FILLING YOUR CHILD's JAR WITH? What are you allowing other people to fill your child's jar with.
Number 2: Come from a place of positive –
What does this look like? A simple change in vocabulary.
"STOP RUNNING" This is what most people say. A child only hears the word Stop, they don't really hear anything after that. Try saying something like this, "who has walking feet? Can you show me your walking feet? Let's play a game- Who can put your feet together? Who can take a step to the left? Who can take a step to the right? ect….
Changing the words in this way empowers the child – They now feel like they are being valued because they are showing what they can do instead of being told what they can't do. Children and people a like respond better when they are told things they can do rather than things they can't do. Even as adults we respond better if we are given a list or what have you of things that we can and should do rather than a list of things we can't or shouldn't do.
Number 3: Physically show a child an example of what you are trying to say.
For example: Two kids the age of 1 are playing and one little tiny tot smacks the other one- Mom yell's, "BE NICE." As simple and easy as this sounds, news flash: It's not! a 1 year old baby doesn't understand what "be nice" means. They just know that they are getting yelled at and they have no idea why… They are simply expressing themselves. at 1, 2, 3 they are not trying to hurt another child. They are simply trying to express themselves and that's all they know. They don't have the words or the cognitive ability to just walk away and gather there thoughts. (CRAZY)
Instead: Walk over to said situation in a patient voice grab your baby's hand and show what a gentle touch is. Explain: "We do gentle touches with our friends." You yelling or getting frustrated is teaching the baby / kid / tiny human how to behave and handle there emotions. When you give a child all the tools necessary to make a decision and you have displayed it multiple times like a broken record then they can meet the expectations that you have. Maybe your child calls another child stupid- This would be another time that you could show your child by walking over and kneeling to there level and try saying something like, "let's use "Nice" words, like you are smart. Then explain that everyone is different and we all do things a little different and we are all unique. Then ask your child why he called the other child "stupid" Once you understand why they did it then you can correct it.
Just walking over and slapping the kid or putting them in timeout doesn't fix the problem. At the end of the day our tiny humans are little sponges and they want to be filled up. Fill them up with love and understanding. Fear based parenting might work when they are little, but the older they get the less afraid of you they become and the more they will resent you. Remember you were once a tiny human. How did you like to be talked to? I didn't ask the question how were you talked to… I hear all the time, "well, I got spanked and I turned out just fine… or This is just how things have always been done" I hate to be the bearer of bad news, but just because that is how it was always done doesn't mean that you can't change it. We are humans and we were given brains for a reason. It wasn't to learn until you are 18 and stop. We are able to learn new things, and try new ways of doing things, and change our beliefs.
As the summer was approaching it's end- The feels were out of control- Feelings of sadness, excitement, wonder, nervousness, worry, and so many others. We had made the decision to send Chandler to a private school here in Columbia City. The school is a small, Christian based school, and we felt this was going to be the best fit for us. As the days grew closer and closer, so did my questions- What was this going to look like? Why were we sending him to school? Was this going to be a good fit?
For us when I think of school – these people become your village. Teachers, students, staff, and other parents become your village- They are spending 8 plus hours a day with your child/children! Wow! That is a long time-
Think about this-
In a weeks time, our children spend more time with school personnel and students than they do with you. 5 out of the 7 days are spent at school about 8 hours a day at school – 5-7 hours sleeping, 2-8 hours in activities… It's all adding up. My fear was that when he got home from school he wouldn't want to do any activities- The first day we got home and he just wanted to sit on the couch like a bump on a log. He was tired. So tired! For us that didn't feel good. At 5 they shouldn't feel that tired and unable to do life or want to do life outside of school.
Plus, I have a passion for learning- Why I never got my teaching degree is beside me- I am sure I have enough credit hours for a teaching degree, but hmmmmm
Maybe it's because I don't want to be told what to teach and how to teach. After all I have been teaching from the time I was a teenager- I taught Sunday school, then Bible school, and Jacob (he's now 14) When he was little I learned real quick that he was not going to learn the "traditional way" I had to get creative-
Learning shapes, colors, and numbers became a game on the stairs- construction paper, scissors, and markers and I was able to cut out shapes in different colors with different numbers on them. He learned those things so fast! Then with letters- He had a love for football at such an early age- I bought water proof books that were the size of flashcards and taped them to the cement far enough a part that would play catch- He said the letter and we read the book if he while playing catch.
About 4 years ago we home schooled the big kids for a while. Ashley did Connections and Academy, and we used "unit studies" for Jacob and well, with Chandler learning has been happening since he was born- We have been doing "school" his whole life without even realizing it. My idea of school is – fun, creative, hands on, child lead learning.
Children want to learn, they are curious, and want to be taught, however, they don't always want to sit still, and they don't always want to be inside, and maybe they need to take a break.
Kids want to be involved and heard, and a lot of times people / teachers / staff talk at children instead of to them. I just witnessed it at the school. Chandlers teacher was asking me things about Chandler- I just smiled and said he can answer your questions. Our tiny humans are extraordinary, they are smart and want to be heard.
What does homeschooling look like for us?
SIMPLE – He's 5
We will do the calendar every day- (We already do this).
An all about me book – This a notebook that Chandler will answer a simple question each day, then draw a picture of said questions (I.E – Day 1 – What is your name? Then he can write his name upper and lower case and draw a picture of himself (this book is only for him to write in and he can only use colored pencil's. By week 2 we will focus on senses and each day will be centered around that.
One bible verse each week- He has a bible verse book that he will write the verse in and draw a picture of what that verse means to him. Then throughout the week we will do sidewalk chalk, painting, and other creative ways to practice it.
Math everyday- might be a worksheet, might be a dice game, maybe going on a nature hunt and collecting leaves and adding and subtracting them. Math is a wonderful subject and should be fun!
Pen pal- Each week he will pick one person to write a letter to and send it in the mail (this is reinforcing words and adding punctuation, and brings in real life – post office and how mail works. We will physically go to the post office and he will pay for a stamp each time.
Sight Word practice- This will be with note cards, flash light, maybe a worksheet, maybe dry erase book, maybe sidewalk chalk, paint, or stickers.
Reading- We purchased the Usborne Books
FUN
We will meet once a month at the:
Merry Lea environmental center for a home school group
Science Central and Botanical Gardens, Children's museum, and more.
If you are interested in following our Homeschool adventure you can follow @secureandstrong on Instagram
Plus I will be posting lesson plans each week after the week with pictures and instructions.
Happy Schooling is really what's important- If you are happy with your child's school whether that is homeschool, public, private, montessori or online… As long as you are happy and your child is happy that is all that matters.